Video Description
---
---
Disposable Electrosurgical Pencil
----------RF Bipolar Dripping/Irrigation Sealer
Range of Using:
---
Use conjunction with Radio Frequency Generator(Unit)
Type:
---
D: Disposable
Indications for Use
Delivery of RF energy and saline for hemostatic sealing and coagulation of soft tissue and bone at the operative site. It is intended for, but not limited to orthopeadic, spine, thoracic, and open abdominal surgery.
Product feature:
---
1. LED light positioned between the electrodes enhances the vision during surgery.
2. Massive area hemostasis can be performed in a short time in order to reduce intraoperative blood loss
3. Saline line and dripping device are equipped in an attempt to contain the heat on the treated tissue and avoid thermal tissue damage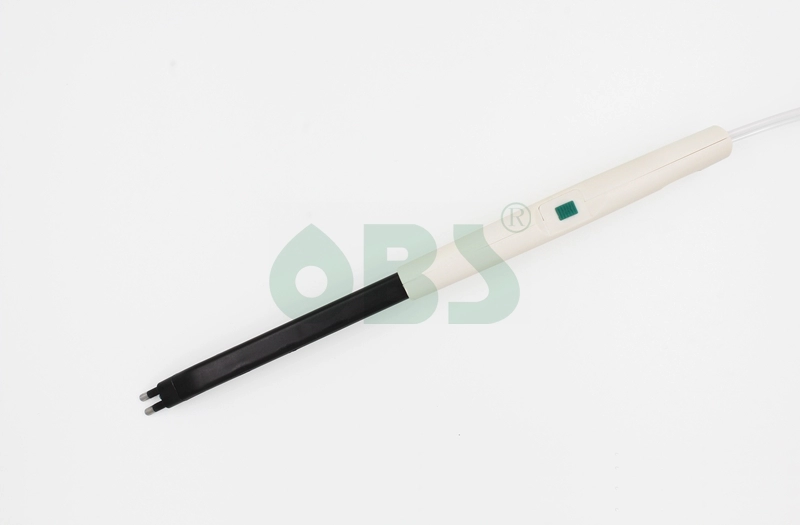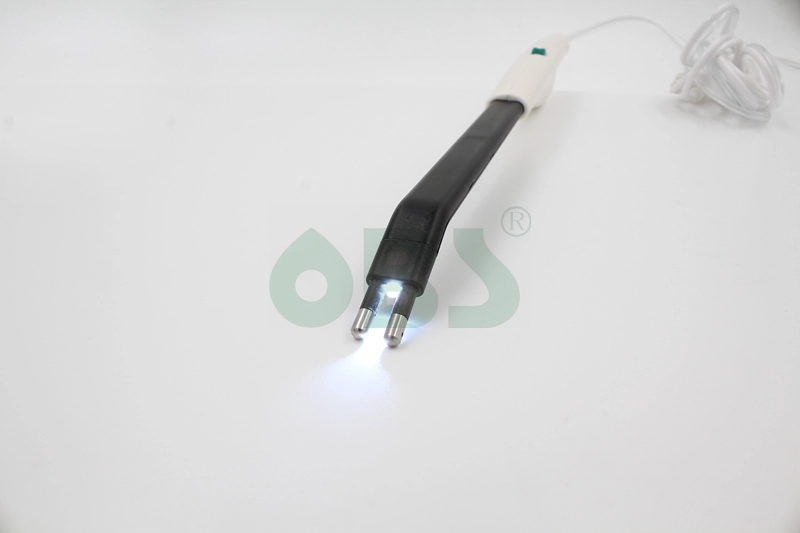 Warning
---
Ensure that both electrodes are in contact with the tissue to be treated. Activation and saline flow occur simultaneously.
Ensure that saline is flowing at the time of activation
These devices should never be used when:
There is visible evidence of damage to the exterior of the device such as cracked or damaged plastic or connector damage.
These devices fail the inspection described herein.
In the presence of flammble gases, flammable prep solutions or drapes. Oxidizing. Gases such as Nitrous Oxide (N2O),or in oxygen-riched environments.
Do not used monopolar electrosurgery on small appendages, as in circumcision or finger surgery.