Video Description
---
---
OBS Reusable Electrosurgical Pencil( Reusable ESU Pencil, Cautery Pencil )
FDA 510(k) Certified

Company FDA Registation No.: 3007748793
Device K No.:K092634
CE Mark by ITC
Range of Using:
---
Match with Electrosurgical Generator(Unit), Radio Frequency Generator(Unit) and other High Frequency Equipment.
Type:
---
R: Reusable
Product Features:
---
High-quality tried-and-tested materials guarantee a long service life for OBS reusable electrosurgical pencils.
Material is durable for high temperature and high press disinfection for more than 30 times.
Cost compared to disposable instruments
The initial cost of the reusable electrosurgical pencil is easily recouped after only a fraction of the expected number of uses and compares favorably to the cost of disposable pencils.
With repeated use the comparative costs are clear. Reusable electrosurgical pencils contribute to significant cost savings in the OR materials budget.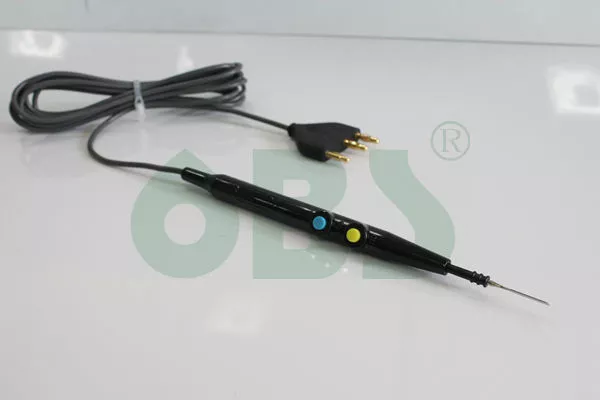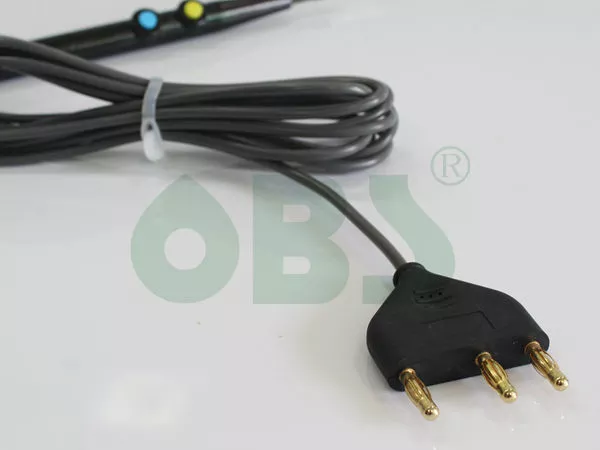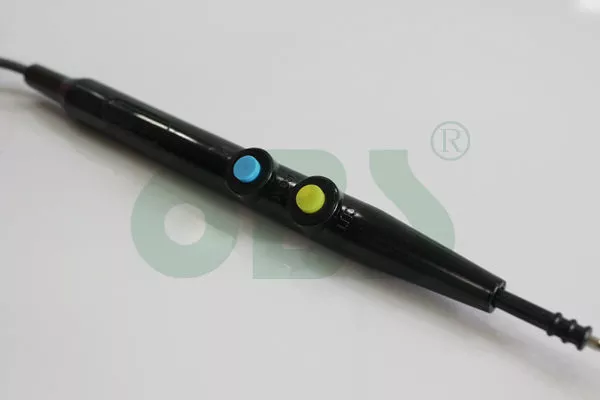 Electrical Performance Data
| | | | |
| --- | --- | --- | --- |
| Maximal Output Current | Frenquency Confine | Current Resistence | Output Power |
| 1A | 0-1.0MHz | 200Ω | 50-80W |
Warning
---
These devices should never be used when:
There is visible evidence of damage to the exterior of the device such as cracked or damaged plastic or connector damage.
These devices fail the inspection described herein.
In the presence of flammble gases, flammable prep solutions or drapes. Oxidizing. Gases such as Nitrous Oxide (N2O),or in oxygen-riched environments.
Do not used monopolar electrosurgery on small appendages, as in circumcision or finger surgery.
Packing
---



Content

Net Weight

Gross Weight

Carton Size

Paper Packaging

100 pcs/ctn

7.5kg

8.5kg

36*27*28

Blister Packaging

25 pcs/ inner ctn;

4 inner ctns/outer ctn

10.8kg

12.6kg

53.5*36*40